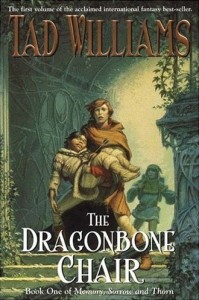 THE NEW YORKER
Seven Essential Fantasy Reads: Going to Second Base
"The Dragonbone Chair," the first book in the Memory, Sorrow, and Thorn series, by Tad Williams. . . .
This one has everything you'd expect from epic fantasy—magical swords, dragons, an elvish race, a dwarvish race, love of a princess, internal mythology, and strong drink spread over three books and several thousand pages. And it's easily the best in the genre—if you want to read a classic epic fantasy series that is not the Lord of the Rings, start here. Williams has several other books (the Otherland series, "The War of the Flowers") that are also worth reading.
This page has been viewed 881 times with 1 visits today.