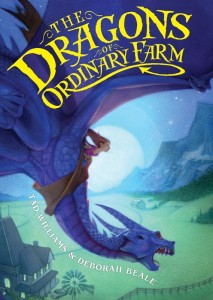 THE DRAGONS OF ORDINARY FARM
From Nicola's review on Novels Now
I had a great time reading this. I loved the motley crew of characters. The plot is a lot of fun and the dragon side story is unique and well, who doesn't love a good dragon story? The story is nicely wrapped up yet there is a bigger plot running along which will continue through the series and the book leaves us with a satisfying ending but also knowing the children will be returning to Ordinary Farm again.

Get in at the start with this series folks, it's quite likely, imho, that this is going to become a popular one. I'm really looking forward to book two.
Read the full review here: Novels Now
This page has been viewed 331 times with 1 visits today.