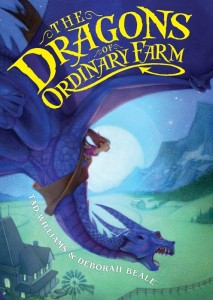 Pat's Fantasy Hotlist is holding a giveaway contest for Tad and Deborah's new book. Three copies are up for grabs.
To enter, send an email to reviews@(no-spam)gryphonwood.net with the header "ORDINARY FARM." (Remember to remove the "no spam" thingy.) Your email must contain your full mailing address (that's snail mail!), otherwise your message will be deleted. Multiple entries will disqualify whoever sends them. And please include your screen name and the message boards that you frequent using it, if you do hang out on a particular MB.
For more details, click here.
This page has been viewed 59 times with 1 visits today.